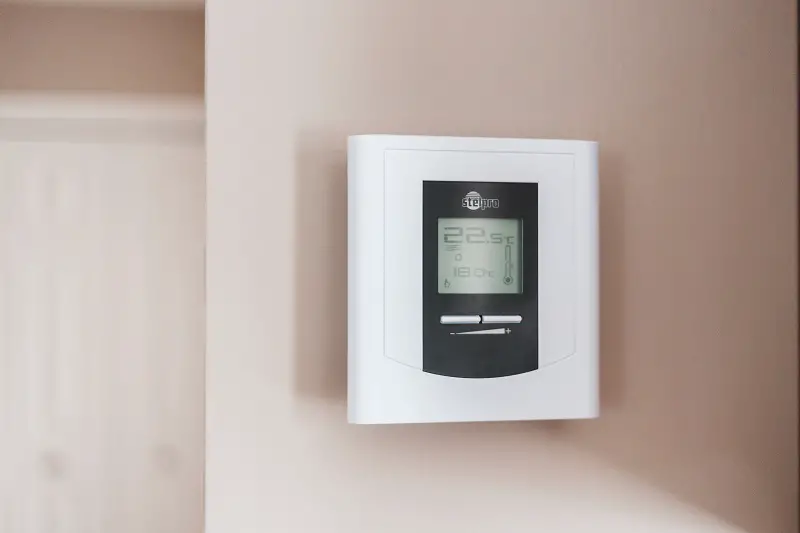 The current global energy crisis has forced many people in the UK to assess alternative heating systems for their homes.
Even before gas, oil and electricity prices began to skyrocket, many people were investigating alternative heating as a means of reducing their carbon footprint and at the same time save some money.
Government incentives such as the renewable heat incentive (RHI) have seen an increase in the number of people expressing an interest in heat pump technology, solar power and even wind power. But what are the pros and cons of investing in alternative heating systems, and what even are the alternatives? Read on to find out more.
What are alternative methods for heating?
There are many alternatives available for heating your home and providing hot water, from the traditional options such as gas or oil boilers, through wood-burning stoves, to what many people consider truly alternative heating such as heat pumps, solar PV or biomass boilers. There are even hybrid heat pump systems that incorporate renewable heat pump technology with fossil fuel boilers.
These different types of heating fall into two broad categories:
"Traditional" fossil fuel heating; and
"Alternative" renewable heating
There is some grey area in the middle, for example wood-burning stoves do not utilise fossil fuels to provide heat, but depending on whether the wood is sourced from sustainable forestry, how far the wood has to travel from where it is harvested to where it is burnt and whether it has been kiln dried prior to sale, are all factors that can bump up the overall carbon footprint of your wood-burning stove.
Let's take a look at some of the different methods for heating your home and consider the pros and cons of each alternative heating method.
Traditional heating systems
Traditional heating systems all have the advantage of using well established and proven technology.
Many are based on fossil fuel, which is very bad from an environmental point of view. However, sometimes there is simply no alternative, either for financial reasons or because alternative heating technologies are unsuited to the demands of a harsh climate or particular user needs.
Mains gas
By far the most popular form of heating in the UK, mains gas has earned its number one position at the top of the user charts because of its convenience and affordability. Despite contributing to global warming, many people find that mains gas is just too convenient and too cheap an option to pass up.
At the time of writing the average cost per kilowatt hour of gas in the UK is approximately 3.8p. This is less than a quarter of the cost of electricity. It is very easy to see why this is such a popular choice for many people.
Another great advantage that gas has in his favour is its convenience. At the flick of a switch or the turn of a dial, you can enjoy instant heat. This benefit was drilled home to millions of people during the "cookability" advertising campaign run by British Gas in the 1980s. The cookability adverts featured Noel Edmonds interviewing housewives about how gas was such a good fuel for cooking. If you're of a certain vintage you may remember these adverts, but just in case you've forgotten or are too young to have seen these the first time around, I have embedded an example below.
It is not all positive for mains gas, however, because as I said above it is a greenhouse gas and therefore contributes to global warming.
The current tensions in Ukraine are also highlighting concerns about security of supply and potential increases in price. Although around half of the gas used in the UK comes from the North Sea and a further third comes from Norway, the UK could still be badly affected if Russian gas becomes more scarce.
This is because countries that currently buy a lot of Russian gas would quickly have to find alternative supplies, and would end up competing with the UK for those supplies. This could cause sharp rises in price, which is a potential downside for mains gas.
Mains gas advantages
Low cost per kilowatt hour.
Convenience.
Easily controllable.
Amazing cookability!
Mains gas disadvantages
Fossil fuel – contributes to climate change.
Prices could skyrocket if Russia turns off the tap (or supply is reduced some other way).
LPG gas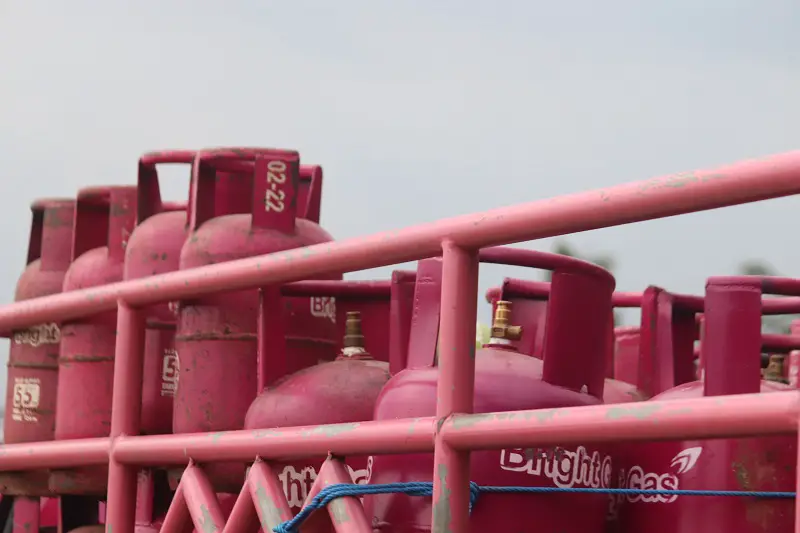 If you want to use gas and are not on the mains gas grid, your best bet is to heat your home using an LPG boiler.
LPG stands for liquid petroleum gas. If your needs are modest, you can purchase LPG gas in 47 kg bottles. Each bottle will typically last between six months and a year if you are using it purely for cooking, but if you want to use LPG to heat your home, you'll need a much bigger tank.
Commonly, a large LPG tank will be provided by your gas supplier, who will normally retain ownership and you will pay a rental fee for the use of the tank. You might be locked into a contract with this gas supplier as well, which might be seen as a downside leaving you with a lack of choice and options if the supplier pushes up prices.
LPG is a fossil fuel, so this is not a particularly green choice. It could also be subject to price rises and the vagaries of the international gas market. The price of LPG gas per kilowatt hour at the time of writing is around 8p, which is about twice the price of mains gas.
LPG gas advantages
Convenient
Despite being more expensive than mains gas, still good value.
Easily controllable.
Can be used for cooking as well as heating (there's that cookability factor again!)
LPG gas disadvantages
More expensive than mains gas.
Fossil fuel – contributes to climate change
Subject to the same potential price increases as mains gas
Oil fired boiler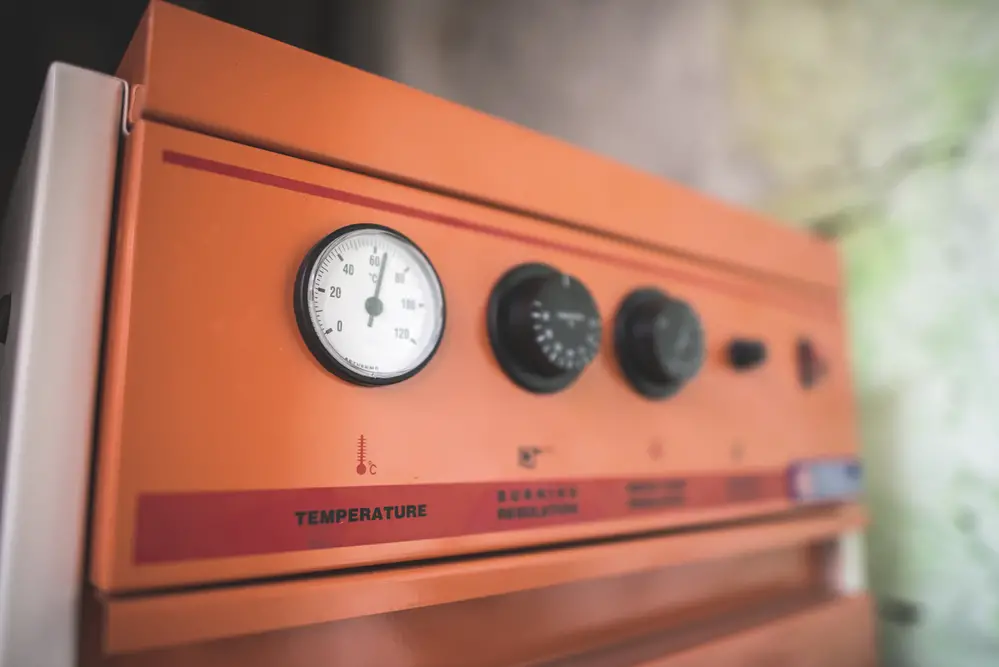 Oil fired central heating is another popular choice for people who live off the gas grid. Over 1 million homes in the UK use oil heating, so it's a popular choice if you're not on the gas grid.
Oil fired combi boilers are very efficient these days and can achieve over 90% efficiency. Oil tends to be cheaper per kilowatt hour than LPG but oil boilers are slightly more expensive to install than equivalent LPG boilers.
Like LPG, you'll need a tank to store the fuel. Oil can be delivered by tanker to your property and you can come to an arrangement with your supplier to automatically top up your tank as and when it's needed. This is normally done by installing sensing equipment in your tank, which communicates with the oil depot to alert them when a top-up is required.
Even if you don't have sensor on your tank, some suppliers will simply agree to top up your tank whenever they are passing, thereby making sure that you never run out.
Oil is a slightly smellier fuel than LPG for mains gas, but this is rarely much of an issue because your oil tank is generally well away from your house and emissions from the boiler itself are fairly innocuous.
In fact, a heating engineer I know told me that the emissions from an oil fired boiler in the UK have to contain lower levels of carbon monoxide than those that would trigger a carbon monoxide alarm to go off. I have in fact checked this but doubt that he would make that claim lightly.
Oil fired boiler advantages
Low cost per kilowatt hour compared to LPG
Convenient and easily controllable
Modern oil fired boilers are extremely quiet and efficient
Oil fired boilers give very strong performance during cold winters
Oil fired boiler disadvantages
Oil tank can be smelly
Greater the potential for localised pollution due to oil spills
Installation of the boiler more expensive than LPG gas boiler
Storage tank more expensive than LPG storage tank
Fossil fuel – contributes to global warming
Electric heating
Electric heating is a viable way to heat your home if you are not on the mains gas grid, but you really need to think about whether it is suitable for your home before taking the plunge because unless you are careful this can turn out to be quite an expensive option.
Even before the current energy crisis, electric heating was significantly more expensive to run than mains gas heating. With the cost of electricity on the rise, the economics are not working in its favour.
One of the key advantages of electric heating is that it's a very clean form of heating. There are no emissions from a flue, in contrast to gas and oil boilers, which means you don't need to think so hard about where to position your boiler or worry about siting it away from windows.
Electricity can also be considered greener as a form of heating when compared to fossil fuel alternatives such as oil and gas, particularly if you are on a green tariff which uses electricity generated from renewables.
The relatively high cost of electric heating can also be mitigated by using cheaper rate electricity. Economy 7 allows you to use electricity at a cheaper rate during a seven-hour period overnight and Economy 10 does the same thing but with an additional three hour window in the afternoon.
In order to take full advantage of the Economy 7 and Economy 10 tariffs, you need to have night storage heaters. Storage heaters contain ceramic, thermal energy absorbing blocks, which store the heat generated overnight and release it gradually during the day.
The rate of heating provided by storage heaters is controlled using adjustable vents which allow more warm air to flow into the room when opened. Some models of storage heater also come with fans to help distribute the heat around the room.
Modern storage heaters also come with all the bells and whistles that we have all come to expect, such as controllability via smart phone controls, automatic timers and thermostats. One of the criticisms of storage heaters in the past was that they were unable to store sufficient heat to keep your home warm throughout the day.
This meant that they would run out of heat energy by evening, just when you wanted your house to be at its cosiest. More modern designs that are cleverer about how the heat is released and innovations in technology that allow more heat to be retained by the ceramic blocks have improved performance so that this is less of an issue these days.
Advantages of electric storage heating
Clean technology
Cheaper to install than gas or oil boilers
A low maintenance requirement
Electric heating is available in areas not served by mains gas
Using green electricity tariffs means electric heating contributes less to climate change
Economy 7 and Economy 10 tariffs allow for maximum efficiency
Disadvantages of electric heating
Relatively expensive when compared to mains gas
Not as controllable as fossil fuel alternatives
Storage heaters can run out of heat towards the end of the day meaning your house might be cooler in the evenings
Alternative Heating Systems
There are many alternative heating systems on the market these days, which can make deciding on the right one for you confusing and difficult.
The UK government is looking to phase out all gas and oil fired boilers for new build homes by 2025. This will help us to achieve our climate change targets but doesn't really go far enough because it doesn't tackle our existing housing stock. If we are really serious about tackling climate change, we need to get busy retrofitting existing homes with renewable heating.
But why go to all the expense and disruption involved in replacing your heating system? Well, apart from the warm glow (pun intended) you will get from knowing you're doing the right thing for the planet, you might be pleasantly surprised to discover that you can save money and have a more convenient, controllable heating system.
The government extended the renewable heat incentive (RHI) to support homeowners who wish to install renewable heating. Given the ambitious targets set, it seems likely that some form of incentive will be available for some time to come.
So what are the options? Let's take a look at a few of the more popular renewable heating systems available today.
Air source heat pumps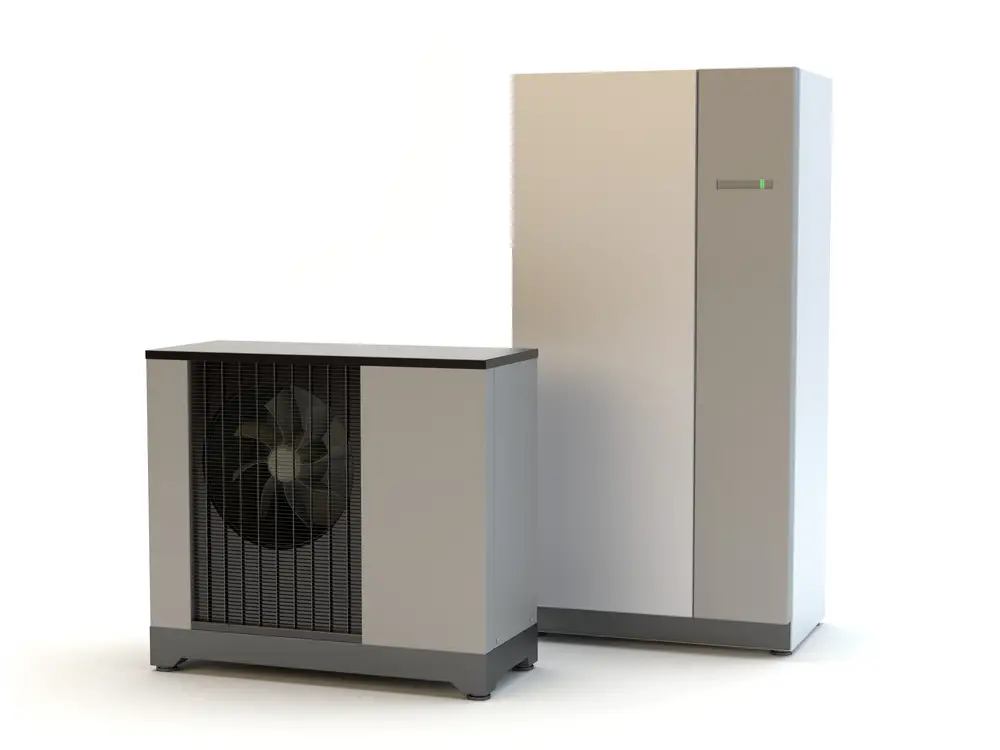 Air source heat pumps make use of the ambient heat available outside to heat your home. It's difficult to believe, especially in Scotland, but even during the winter there is sufficient heat available in the great outdoors to operate an air source heat pump effectively.
All heat pumps use the refrigeration cycle – a well established scientific process – to gather heat, concentrate that heat and then distribute it throughout the home. They are essentially air conditioning units in reverse.
Air source heat pumps come in the form of a discrete box, which sits outside your home. They can be installed in just a few days and with minimal disruption. Once installed, they run reliably and with very little maintenance being required. It's a good idea to clean them every now and again and to ensure they get a service every year, however you shouldn't need to spend very much money repairing or maintaining them.
Air source heat pumps are a very clean way to heat your home because there are no emissions, in contrast to an oil or gas boiler, the exhaust gases from which need to be ejected via the flue.
Because they move heat rather than generate heat directly using electricity, they are far more efficient than traditional electric heating, typically having a coefficient of performance of between three and four. A coefficient of performance of 4 means that for every unit of electrical energy used by the heat pump, 4 units of heat energy is generated.
Such high-efficiency is the reason that heat pumps are classed as renewable energy, which means that they qualify for the government incentives mentioned above.
One important thing that is sometimes glossed over by people keen to promote heat pumps, is the fact that you need to have a well insulated home for them to operate efficiently. Heat pumps operate at lower temperatures than traditional boilers, which can simply be turned up higher in a draughty old house during the winter. If you try to do the same thing with a heat pump, you could find that your electricity bills are rather large, you might even find that your house is a bit cooler than you would prefer.
Air source heat pump advantages
Clean form of heating with zero emissions at point of use
Classified as renewable – contributes less to climate change
Qualifies for the renewable heat incentive (RHI) payment scheme
Relatively cheap installation cost
Low running and maintenance costs
Air source heat pump disadvantages
Appearance of some models not aesthetically pleasing
Could require planning permission in some circumstances
Good insulation is required as a prerequisite, which can be expensive if it needs to be retrofitted
Noise – certain models have been known to be a little noisy, which can cause problems if the unit is installed to close to a bedroom window, for example.
Ground source heat pumps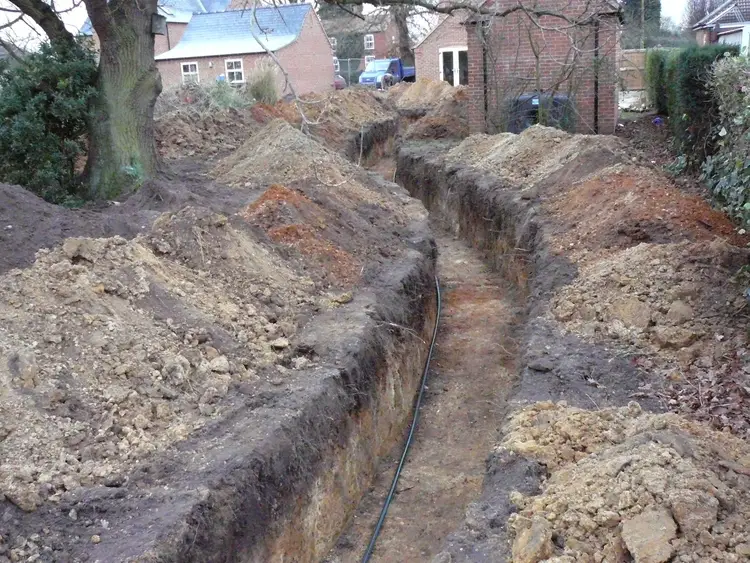 Ground source heat pumps operate on the same basic principle as air source heat pumps i.e. they absorb heat from outside the building and transfer it to the inside using the principles of the refrigeration cycle.
A refrigerant is circulated around the system and absorbs heat in the evaporator pipework. In the case of a ground source heat pump, this is called the ground loop and is buried underground instead of simply being placed outside your house with a fan blowing air across it.
Once the heat has been collected, it passes through a compressor and then onto the condenser, which rejects the heat and makes it available for the heat distribution system chosen by the householder.
Popular forms of heat distribution include underfloor heating and low-temperature radiators, both of which are ideally suited to the task of warming the home as part of a heat pump system. This is because they both have a very large surface area across which heat transfer can take place, which is necessary due to the low operating temperatures of heat pump systems.
It is important to bear in mind the type of heat distribution that your heat pump system will need, because retrofit of underfloor heating, or replacement of your existing radiators with low-temperature radiators is likely to be very disruptive and expensive.
Installation costs of ground source heat pumps are higher than those for air source heat pumps because of the ground works required. The ground loop has to be buried in trenches in your garden. Again, this is very disruptive and obviously more expensive than simply placing an air source heat pump unit at the side of your house.
It also requires that you have plenty of space available because the ground loop can be quite large. For this reason, ground source heat pumps are not well suited to all properties. On the plus side, more consistent temperatures below ground often mean the ground source heat pumps can operate more efficiently, which makes for lower running costs.
If your heart is set on having a ground source heat pump but you don't have lots of space outside your house, it may be possible to drill a deep borehole instead of a shallow trench to accommodate the ground loop. If this is what you want to do, it's important that you get good advice because drilling boreholes can be expensive. The exact cost will depend on ground conditions that are encountered by the drillers but you could easily spend £5000 for a single borehole and chances are you will need more than one borehole to drive your heat pump.
Ground source heat pump advantages
Normally more efficient and cheaper to run than an air source heat pump
No fan blowing air across your heat pump pipework outside your bedroom window
Renewable form of heating – contributes less to climate change
No flue gases generated
Ground source heat pump disadvantages
Ground loop installation is very disruptive
Installation costs tend to be quite high
Insulation to a high standard is a prerequisite
Biomass boilers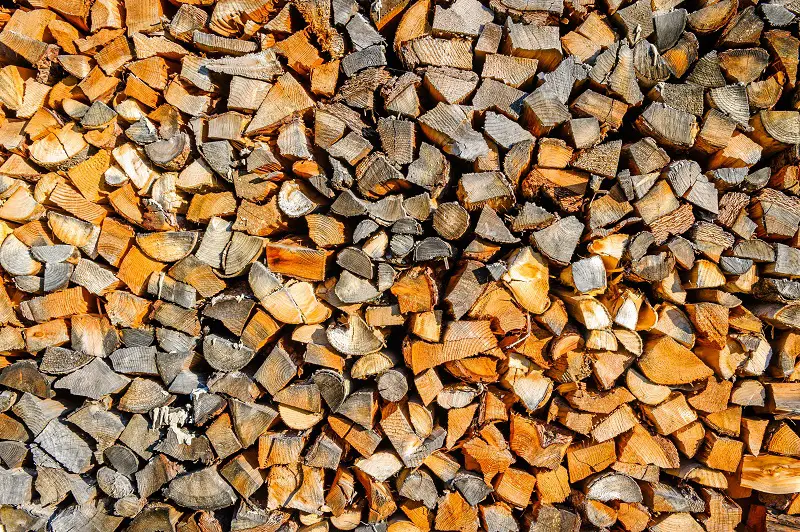 A halfway house between a traditional boiler and a renewable heating system, these systems burn wood rather than fossil fuel.
They qualify as a source of renewable heat, despite the fact that they do actually burn carbon in the form biomass. The reason for this is that biomass boilers burn wood pellets, which are either made specifically from sustainably grown wood, or from offcuts produced in sawmills and other wooden manufacturing processes.
The idea is that sustainably grown wood captures carbon from the atmosphere as it grows and I carbon is emitted when it is burnt. The net effect is to not release any additional carbon into the atmosphere.
In the case of pellets made from offcuts, the theory is that burning them in biomass boilers in order to recover heat is preferable to simply throwing them away. Fair point.
Biomass boilers require more maintenance than heat pumps, particularly from the homeowner, who in the case of a manually fed biomass boiler will need to top up the boiler hopper regularly. The amount of effort involved is very similar to that of a wood-burning stove or open coal fire.
In my experience, there's a fair amount of tinkering needs to be done with biomass boilers to keep them running smoothly. The grate upon which the pellets are burnt needs to be kept clean. Some boilers have an automatic maintenance process to keep this clear of ash, but they don't always work perfectly so user intervention is often required.
Unless you have a automatically fed boiler, you will also need to hump a load of 10 kg bags of wood pellets into your boiler room every few weeks when the delivery arrives. If you are elderly or just don't want to have to go to such effort on a regular basis, you'll want to think carefully about whether biomass boilers are the right choice for you.
Biomass boiler advantages
Carbon neutral
Qualify for money under the renewable heat incentive (RHI)
Biomass boiler disadvantages
Require regular maintenance by the homeowner
Can require manual lifting of pallet bags from your driveway to boiler room
Occasionally get blocked, requiring the homeowner to roll their sleeves up and clear the grate
Solar thermal panels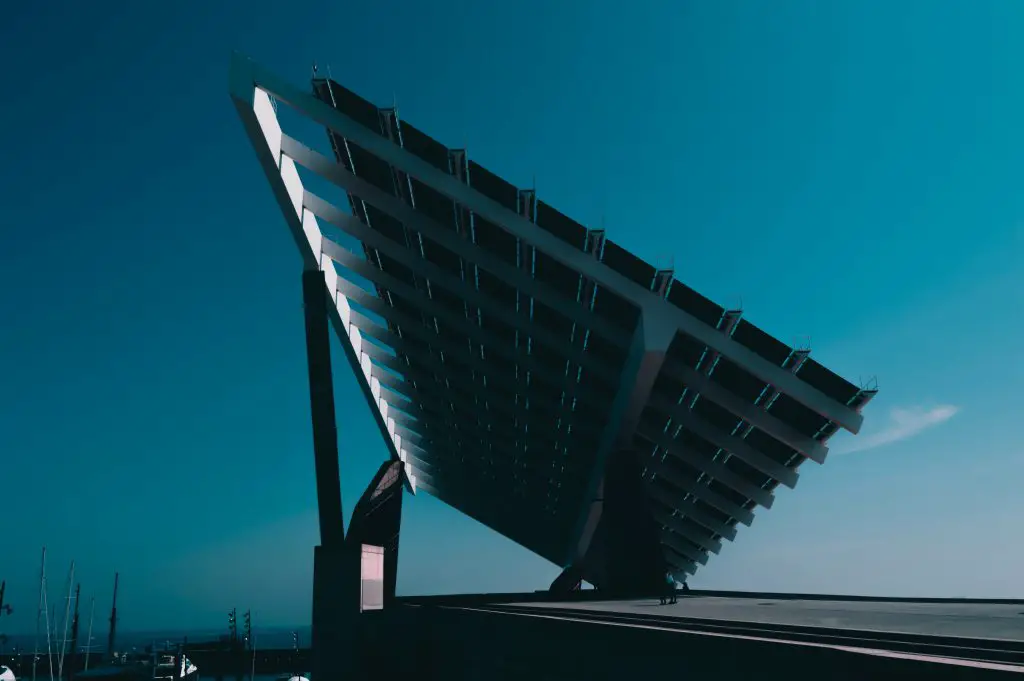 Solar thermal panels absorb heat energy from the sun and then transfer this heat via a heat exchanger to a central heating system to heat the home, or a hot water cylinder to provide domestic hot water.
It stands to reason that the more sun you have shining on one of these thermal panels, the more efficient and effective it will be. The sun doesn't always shine in Scotland, unless you live in Dundee that is! However, solar thermal panels still working compliments and when the sky is grey and overcast.
These systems also make use of an energy storage system which means the sun doesn't need to shine all the time for them to work.
Solar thermal panels tend to be one of two types: either flat plate collectors or the more efficient vacuum tube collectors. Such systems will work best if your roof is south facing, but you can install on the ground if you wish, provided they are away from the shade of trees and other buildings.
Solar thermal is a form of renewable energy, which means you can apply for money via the renewable heat incentive (RHI), thereby bringing down the overall cost.
Solar thermal panel advantages
Require less space than solar PV panels
Simple technology with no moving parts requiring no maintenance
Renewable energy which qualifies for the renewable heat incentive
Solar thermal panel disadvantages
Less efficient during the winter when the sun is less bright
Longer payback period of initial investment
Solar PV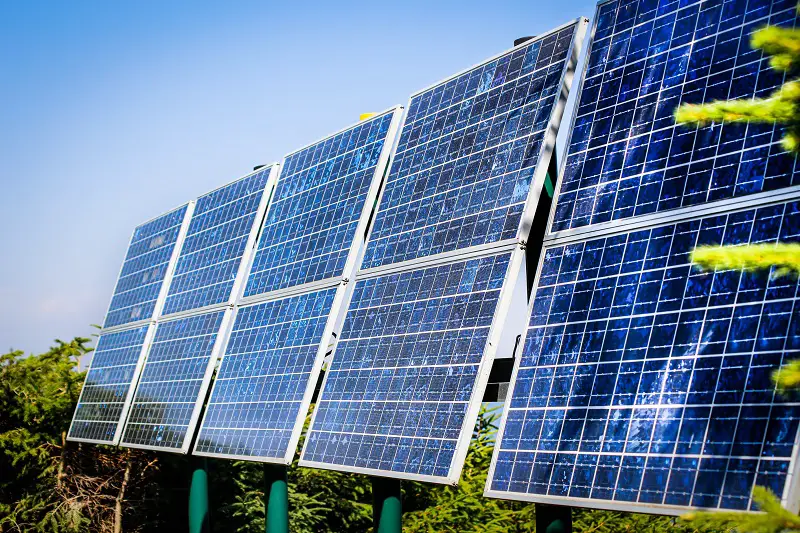 Solar PV panels are a great way to reduce your electricity bills, reduce your carbon footprint and even get paid for the surplus electricity you generate.
They work by harnessing energy from the sun, which is converted to electricity than be used in the home or exported to the grid if it is surplus to requirements.
If you have sufficient space on your roof and it is not shaded, solar PV is an excellent option.
Although the feed in tariff scheme was closed to new applicants in March 2019, a replacement scheme has been created to continue to incentivise the generation of renewable energy on a small scale. This new scheme is called the smart export guarantee (SEG) and is available throughout the UK. The SEG can make a huge difference to the economic viability of solar PV.
Solar PV is relatively cheap to install and requires very little maintenance.
When coupled with other renewable forms of alternative heating, such as an air source heat pump, the benefits of solar PV are multiplied.
Even without being used in combination with other renewable heating, solar PV can save you a significant amount of money. For example, according to the energy saving trust, for a four-bedroom detached property with a hot water cylinder and in the case of somebody who is home all day, savings could be as high as £360 per year.
Solar PV advantages
Renewable energy – does not contribute to climate change
Relatively cheap to install
Low maintenance
Can be used in conjunction with other renewable heating, such as heat pumps
Solar PV disadvantages
Not suitable for shaded areas
Requires significant space on your roof
Summary
There are many alternative heating systems on the market today. Traditional fossil fuel based heating systems are being phased out in favour of renewable systems that do not contribute to climate change.
If your gas or oil boiler is due to be renewed soon, it is worthwhile investigating alternative heating systems because they will reduce your carbon footprint and could also save you a significant amount of money.
Popular alternatives include air source heat pumps and ground source heat pumps, with the former being cheaper and less disruptive to install.
Biomass boilers tend to require more upkeep and maintenance than heat pumps, but remain a viable choice if you want to go green and take advantage of the renewable heat incentive.
Finally, if you really want to demonstrate your green credentials, consider combining solar PV with a heat pump heating system, which will multiply the benefits that either one alone would provide.
If you've read this far, you might be interested in our article on how to find a heat pump installer, which will tell you what to look out for and what your next steps should be if you are interested in getting a heat pump installed.