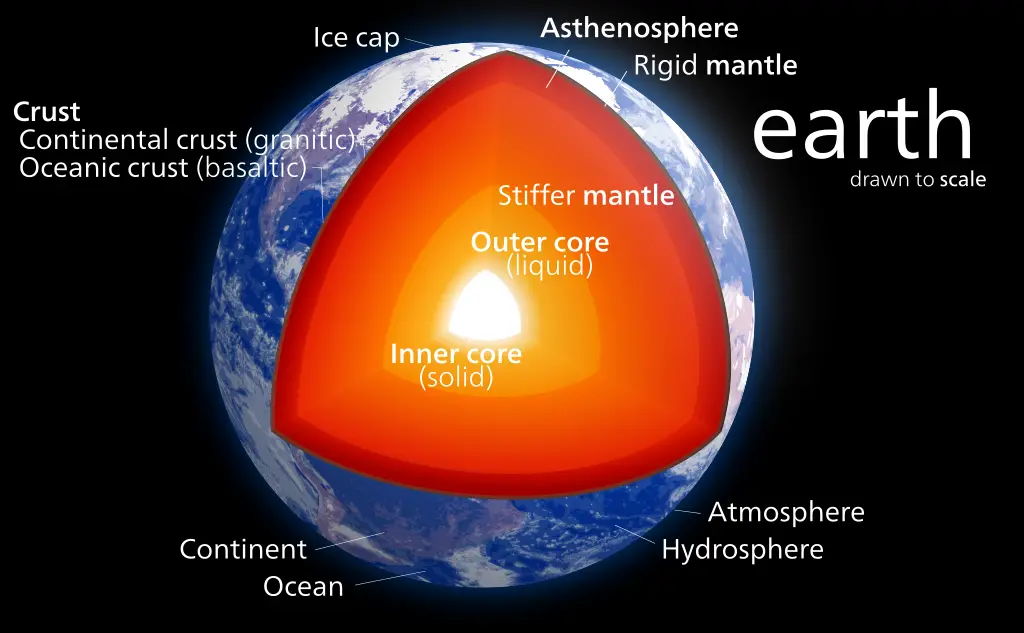 Geothermal Energy vs Heat Pump Technology
Geothermal Heating
A quick note about geothermal heating before we start. I want to acknowledge that the term "geothermal energy" strictly relates to the utilisation of heat energy originating from within the earth's molten core. True geothermal energy systems work by circulating an appropriate fluid (e.g. water) down a borehole so that it is heated as a result of its proximity to the molten rock (or magma) that finds its way up from the earth's molten mantle into the crust. The heated water can then be pumped to the surface and used to heat houses, offices or for other purposes.
The earth's crust varies in thickness from around 10km to 70km. The maximum depth of a borehole is usually accepted to be around 15km, which can only be achieved with highly specialised drilling equipment and at great expense. It is not possible to drill into the molten core where the temperature is hottest but this is not necessary, or even desirable, in order to make use of geothermal heat because the crust is heated to a sufficiently high temperature at depths achieved in very deep boreholes or in places where the earth's crust is relatively thin.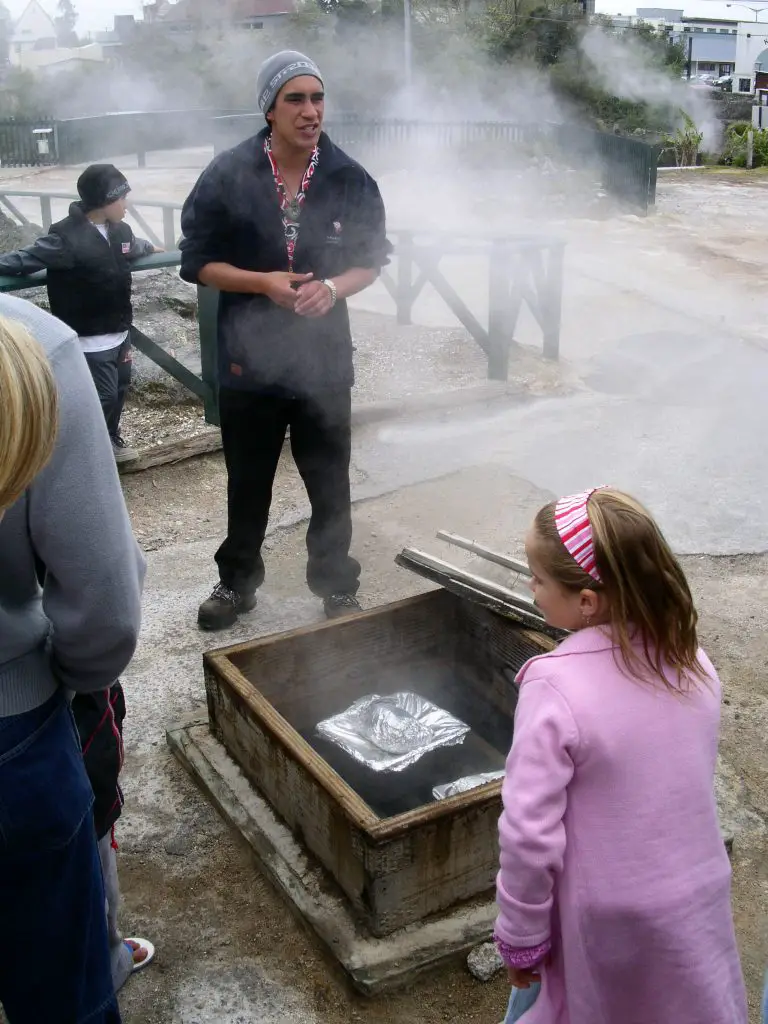 In some locations where the crust is particularly thin, such as Rotorua on the North Island of New Zealand, locals have used this energy to meet their needs for centuries, for example by cooking with the heat energy that makes its way to the near surface of their town.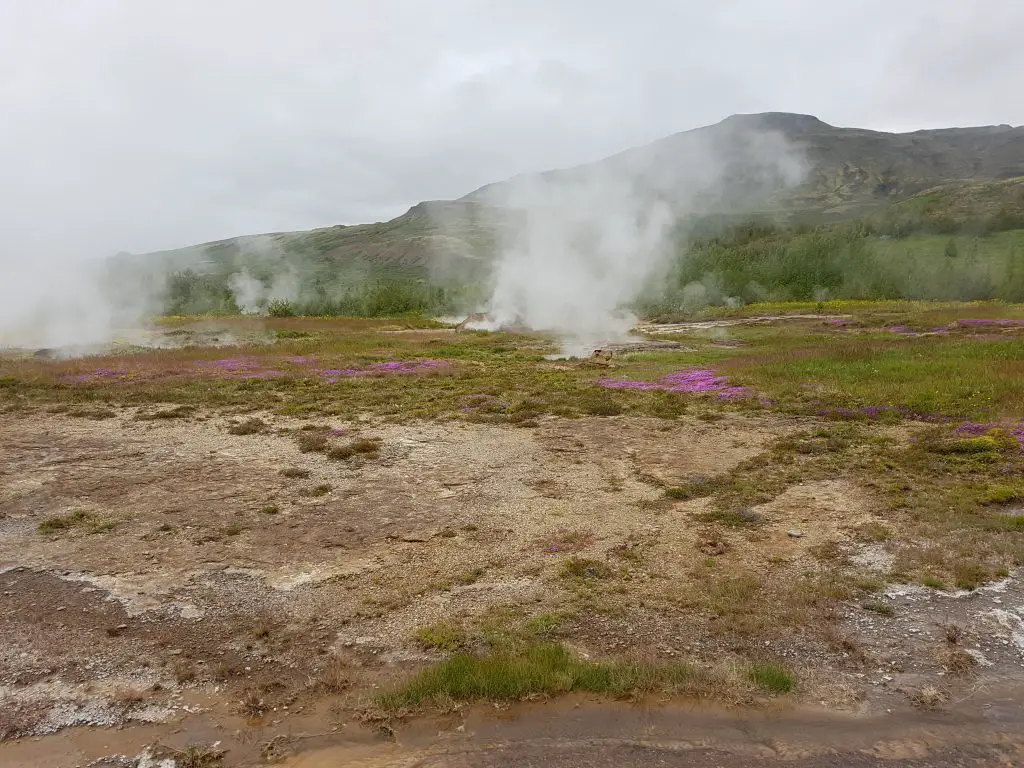 In Iceland, geothermal heat is used to heat greenhouses that allow crops to be grown that would never otherwise survive in the cold climate. It is also used to heat the many hot springs enjoyed by Icelanders, and provides a fantastic show at the many geysers that bring thousands of tourists flocking to Iceland each year.
So, that's geothermal heating, how is heat pump technology different?
Heat Pumps
Now that we've got the definition of geothermal out of the way, let's turn to heat pump technology. Heat pumps operate in much the same way as your refrigerator. If you've ever noticed that the back of your fridge is warm to the touch, you'll have experienced the effects of a heat pump. In the case of a fridge, the heat pump takes the heat from the inside and emits it via the evaporator (which acts much like a radiator) on the outside of the fridge (usually at the back).
Thanks to the technology employed in the heat pump, the temperature difference between the cold and hot sides of the pump does not need to be very large in order for effective heating and/or cooling to happen efficiently.
What makes this possible are the particular properties of the refrigerant fluid and how it behaves as it is pumped around the heat pump system in what is called the "refrigeration cycle". You can read about the refrigeration cycle in detail here, but basically it makes use of expansion, evaporation, compression and condensation in order to move heat from inside the fridge to the outside. A heat pump system does this in reverse, taking heat from outside a house (which in fact originates from the sun) and transferring it to the inside, thereby heating the house. It does this very efficiently, far more efficiently than direct electric heating would do. This is why heat pumps are classed as renewable energy in most countries.
In recent times, the term "geothermal heat pump" has been used, particularly by the uninitiated, to refer to ground source heat pumps. I want those looking for information on heat pumps to be able to find it without necessarily knowing that "geothermal heat pump" is a misnomer, so I have included the above clarification in this article to educate and to inform before providing the information that many will be looking for around heat pumps.
Now that's out of the way, the rest of this article will deal with "geothermal heat pumps" using that vernacular term, but please bear in mind the clarification above in case you later discuss the subject with a pedant such as myself!
So, what are geothermal heat pumps and where might you find them?
Geothermal heat pumps (GHPs) are among the most efficient and comfortable heating and cooling technologies available, according to the U.S. Department of Energy, because they use the earth's natural ability to supply or absorb heat at extremely high efficiencies.
GHP systems are commonly used to provide heating and cooling to homes, schools, hospitals, as well as commercial and government buildings.
GHP systems take a fundamentally different approach to heating and cooling than conventional systems. Unlike conventional boilers — which create heat by burning a fuel such as natural gas, propane, or fuel oil — GHP systems don't create heat, so there's no chemical combustion.
Instead, GHP systems move heat (thermal energy) stored in the earth or groundwater to the building during winter and remove heat from the building to the earth or groundwater during summer months.
According to the GeoExchange, there are more than 1 million GHP installations in the United States today. While this is a small percentage of the total HVAC market, the number of people choosing to install GHP systems is growing rapidly at a rate of about 50,000 installations a year.
What are the cost benefits of GHPs?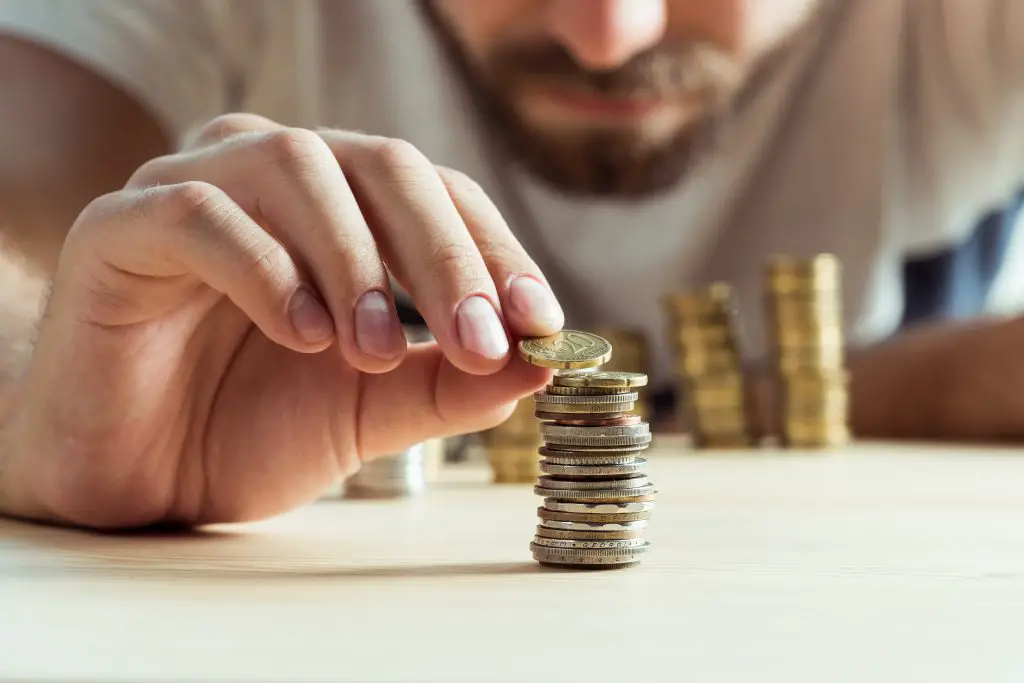 Even though the installation price of a geothermal system is more than that of conventional heating and cooling systems of the same capacity, the energy savings are significant and therefore will offset the higher installation costs over time.
When the cost of a GHP system is included in a mortgage, your investment should produce a positive cash flow from the beginning. In other words, the extra cost of the GHP system to the total mortgage payment will likely be exceeded by energy cost savings over the course of each year.
Learn about various financing options by first familiarising yourself with the Renewable Heat Incentive and consulting the Ofgem website.
Are there financial incentives to installing a GHP system?
Geothermal heat pump systems installed in the UK in new or existing homes by 31 March 2022, are eligible for payments over a seven year period.
To learn more about residential and commercial incentives, click here.
What are the maintenance requirements of a GHP system?
System life is estimated at 25 years for the inside components and 50-plus years for the ground loop, according to the U.S. Department of Energy.
GHP systems have relatively few moving parts and those parts are sheltered inside a building, so the systems are durable and highly reliable. GHP systems usually have no outside compressors, so they are not susceptible to vandalism.
In addition, the components in the living space are easily accessible, which increases the convenience factor and helps ensure that the upkeep is done on a timely basis.
What professionals are involved in GHP systems?
Depending on the size and complexity of a GHP project, multiple professionals may be involved. Large institutional, commercial, or industrial GHP projects could involve as many as 15 different types of professionals, such as those who:
Design and engineer the systems
Install system components
Inspect and regulate the systems.
For residential GHP systems, one contractor with the necessary credentials may design and install the entire system. To learn more about choosing and installing a geothermal heat pump system, read this article.
Can a GHP system be installed for any type of building?
There are four basic types of ground loop systems. Three of these—horizontal, vertical, and pond/lake—are closed-loop systems. The fourth type of system is the open-loop option. All of these approaches can be used for residential, commercial, and institutional buildings such as schools or government facilities. Which GHP option is best depends on the climate, soil conditions, available land, and local installation costs at the site.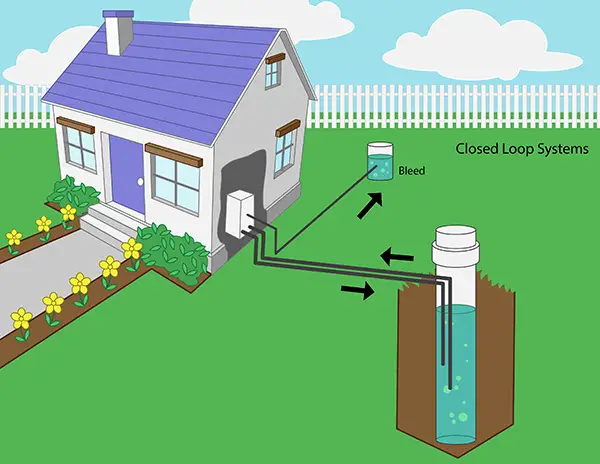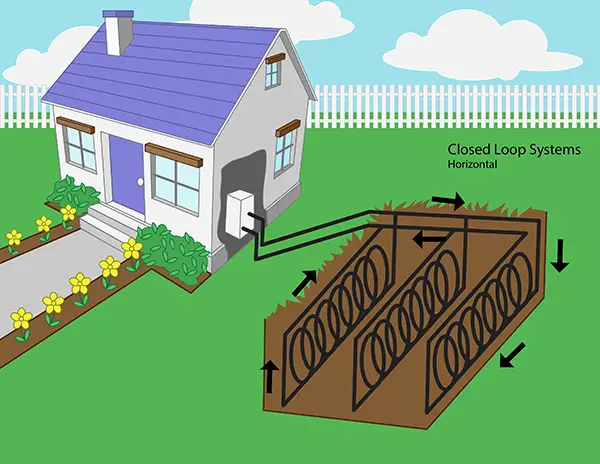 Most closed-loop geothermal heat pumps circulate an environmentally friendly antifreeze solution through a closed loop—usually made of plastic tubing—that is buried in the ground or submerged in water. A heat exchanger transfers heat between the refrigerant in the heat pump and the antifreeze solution in the closed loop. The loop can be in a horizontal, vertical, or pond/lake configuration.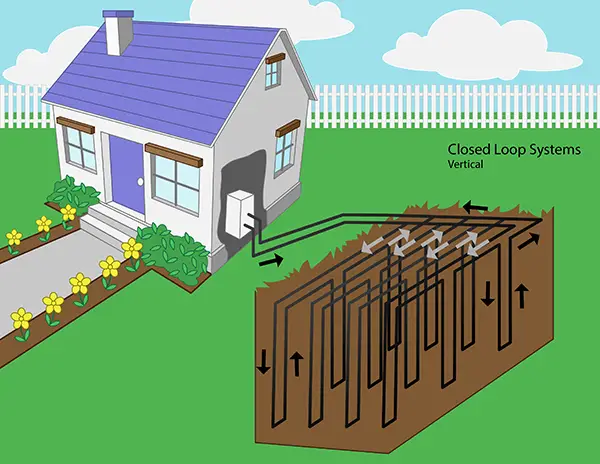 An open-loop system uses well or surface body water as the heat exchange fluid that circulates directly through the GHP system. Once it has circulated through the system, the water returns to the ground through the well, a recharge well, or surface discharge. This option is practical only where there is an adequate supply of relatively clean water.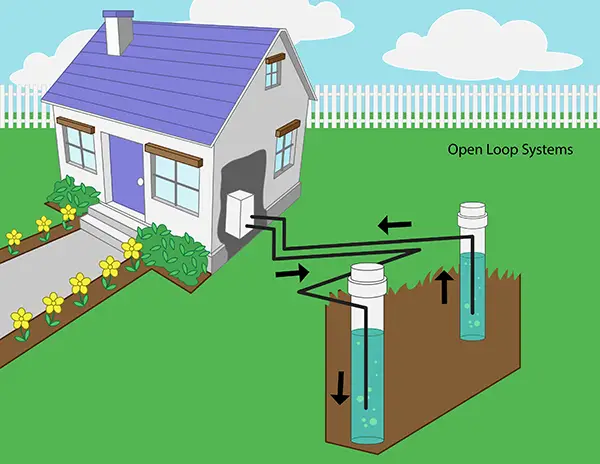 A fifth type of hybrid heat exchanger is called a "standing column"—a system using a single water well for both extraction and return of groundwater for a ground source heat pump.  Water may be discharged from the well to maintain operational groundwater temperatures.
GHP case studies
Click here to view case studies of GHP projects and energy and cost savings.
If you are lucky enough to have access to true geothermal energy and perhaps have already installed geothermal heating in your home, I'd love to hear from you.
If like most of us here in Scotland you are confined to heat pump technology (still absolutely viable as a source of heat), you might be interested in our article on how to find a heat pump installer.