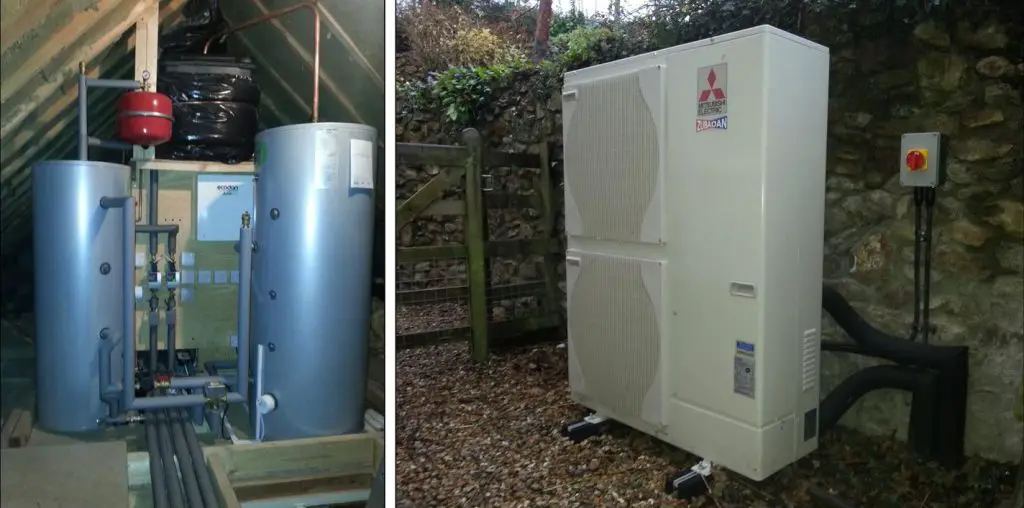 This client was looking for a firm to provide a renewable energy solution to replace their existing electric storage heaters. After conducting the building heat loss calculations and looking at the available Domestic RHI payments the logical choice was a Mitsubishi Ecodan air source heat pump. The system was designed with a 300L Joule stainless steel heat pump optimised cylinder and 200L buffer tank. The new FTC 5 controller and MELCloud allows internet access to all of the heat pumps settings.
As the property used storage heaters, new distribution pipe work was fitted throughout which was split in to 2 independent heating zones. A combination of Polypipe overlay under floor, radiators and a Dimplex Smartrad provides all the home's space heating requirements.
Upon completion a new EPC was provided to calculate the Domestic RHI payments which totalled £10,977 over the next 7 years. As part of the installer's ongoing customer support service they returned to the property 4 weeks later to check system operation. Over the month of November this 4 bedroom property cost £47 to provide all of the homes heating and hot water. This is 300% lower than the previous electric storage heaters.