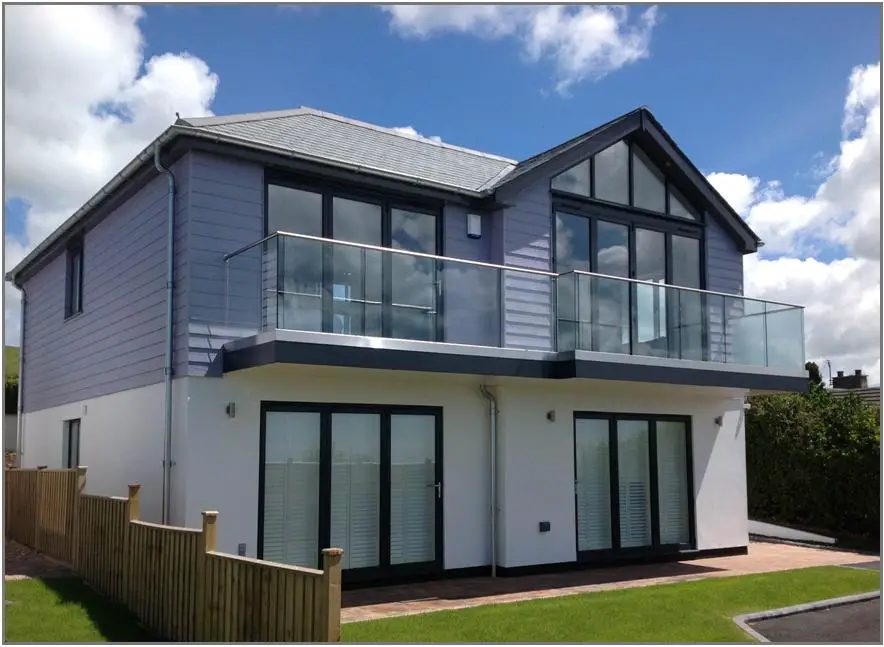 This exclusive new build development in Bigbury on Sea (Devon) has been built with no expense spared. To meet the standards required for an A rated energy efficient house a Mitsubishi Ecodan W85 air source heat pump with a 210L heat pump optimised hot water cylinder was specified. This is complemented with a Uponor wet under floor system using the traditional method of 16mm PEX pipe buried in screed and diffuser plates for timber floors.
The award winning Mitsubishi ECODAN air source heat pump has been specifically designed to operate in ambient temperatures as low as –20˚C. The heat pump has also been awarded the Quiet Mark for its ultra low noise levels meeting the requirements under Permitted Development and factory coated to protect against salt corrosion in coastal locations.
Capable of storing domestic hot water at 60˚C the system also utilises weather compensation to modulate the heating flow temperature increasing the Seasonal Performance Factor (SPF) and Coefficient of Performance (COP)
It is the preferred choice for air source heat pump installers and housing developers looking to meet Code 4/5.
Inverter Driven Compressor
The inverter allows the system to vary the speed of the compressor matching output to load requirements resulting in increased efficiency.
Low start current (5A)
Low Noise 14kW 53dBA nominal
Low Noise Mode 7°C/46dBA