The pophybrularity of heat pumps in the UK is on the rise, partly as a result of government incentives but also because people are beginning to realise that using the best air source heat pumps offers a real opportunity to improve the environmental friendliness of the way they heat their homes and at the same time save some money.
What is an air source heat pump?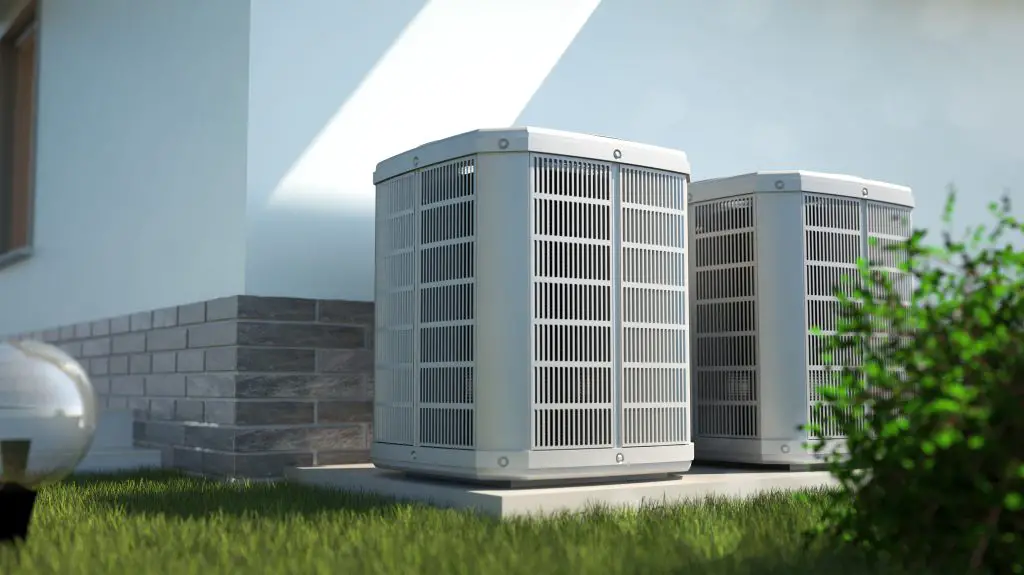 First of all let's remind ourselves what an air source heat pump is. I've gone into this in depth in other articles on this website but basically an air source heat pump is a fridge in reverse.
It pumps refrigerant fluid around the system picking up heat from outside the building and transferring it to inside the building via underfloor heating, low temperature radiators or by blowing warm air into living spaces.
Heat pumps are considered a form of renewable energy because instead of generating heat in the way an electric fire would do, they simply move heat from one place to another. Their efficiency is measured using a metric called COP (coefficient of performance), which is the ratio of electrical energy used vs heat energy imparted. COP values of three to four are often quoted, which means that for every unit of electrical energy used, you get three or four units of heat energy – not a bad deal, eh?
Are air source heat pumps worth it?
George Clark certainly thinks so…
There is no doubt that fossil fuel powered heating is on its way out. The current energy crisis, due in part to shortages of supply and the vagaries of the global political landscape, has only served to emphasise this fact.
Replacing the current stock of gas and oil powered boilers will take some time. The ambitious government targets around heat pump installation mean that heat pump installations need to be going in at a rate of 600,000 per year by 2028. This is a phenomenally high figure but with the right investment, I think it is achievable.
Such ambitious targets clearly demonstrate that the UK government absolutely does think that air source heat pumps are worth it.
In many circumstances, heat pumps are a wise choice and can save you hundreds of pounds a year in heating costs. This does depend on a number of factors though which needs to be borne in mind when deciding whether to go with a heat pump or not. For example, how well insulated is your house currently? It is very important when installing a heat pump to ensure that there is adequate insulation in the building otherwise the heat pump will have to work too hard and is likely to be inefficient, particularly during cold weather.
Other factors that you need to consider include how warm you like your living areas to be, whether you like continuous heat throughout the day and whether it makes sense for you to divide your home into different zones for heating purposes.
You should also think about how much disruption you are prepared to put up with during the installation process. If I new heat pump would require under floor heating to be installed in order to be efficient, which means ripping up floors, can you bear to see your lovely kitchen tiles being ripped up to allow this to happen?
So, there are lots of things to think about and a decision for you personally about whether air source heat pumps are worth it his best made in full knowledge of all the facts and following a consultation with a fully qualified professional heat pump installer who will be able to give you good advice.
What are the two main types of air source heat pumps?
People often talk about the two main types of air source heat pumps as being air to air heat pumps and air to water heat pumps. However, there are actually four types if you include high temperature heat pumps and hybrid heat pumps. Let's take a quick look at the different types below.
Air to water heat pumps
This type of heat pump takes heat from outside and transfers it to water for use around the home. The water is heated to about 50 degrees Celsius or so and is used for domestic hot water for washing and bathing or can be pumped around a central heating system with radiators or under floor heating.
Air to air heat pumps
These machines are basically air conditioning units in reverse. Instead of blowing cold air into your room, they blow warm air. Very simple and straight forward.
As you might expect, a hybrid heat pump employs additional technologies in combination with a heat pump. Typically a hybrid system makes use of a gas boiler or oil boiler, which kicks in as a top up to be added to the heat generated by the heat pump itself. This has the benefit of allowing the heat pump to operate at maximum efficiency with any peaks in demand being handled by the fossil fuel boiler.
High temperature heat pumps
This type of heat pump really comes into its own in situations where it would be a lot of work to replace existing radiators and other pipework to allow a standard heat pump to operate effectively. High temperature heat pump basically use two compressors instead of one, which means it can raise the temperature much higher (often as high as 80 deg C). These much higher temperatures are similar to those used by conventional central heating systems which means the replacement of radiators is not necessary.
What is the best make of air source heat pump?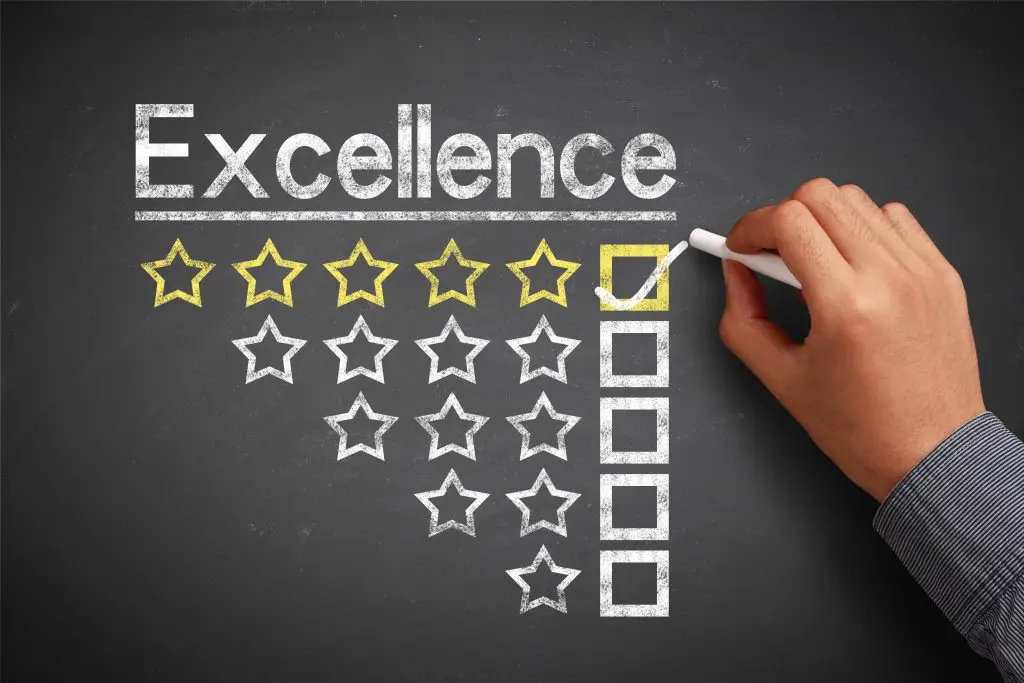 To answer this question, I conducted a poll of experts in heat pump installation and design. I gave people the option of choosing who they thought made the best heat pumps, listing the main manufacturers and asking them to pick the best.
The results surprised me a little.
Vaillant took the most votes, followed by Daikin, with Nibe coming in third. Viessman was next, closely followed by Mitsubishi. I must admit that, prior to conducting the poll, I had expected Mitsubishi to be in the top three because of the name they have built for themselves in the industry with their Ecodan range. I also would have tipped Nibe for the top as many of the experienced installers I know rate their heat pumps very highly indeed. Nobody even mentioned Grant, despite their award-winning heat pumps entering the market recently.
My poll was not exactly a scientific study and the sample might not have been representative of the industry as a whole, but I thought it was interesting and reflects the views of a subset of installers across the country. Take the rankings with a pinch of salt, though.
Best air source heat pump 2022 UK
Having promised to answer the question of which is the best air source heat pump, I set to work researching all the different brands and models available.
What is clear is that the best choice of heat pump is dependent on how you intend to use it and what your priorities are. Let's consider a few of the priorities people might feel are important.
Efficiency
If you are primarily concerned with efficiency, the Hitachi Yutaki M RASM-4VNE would be a great choice. This unit has an efficiency of 500%, which is outstanding. Such high efficiency comes at the expense of peak output, which is on the low side, but if your home is well insulated and not too large this could be an excellent choice.
Warranty
We all know that heat pumps can be expensive to repair if they break down, so having a cast iron warranty might be top of your priority list. If that's the case, Nibe has you covered, which is no surprise given this company has built it's reputation as a premium heat pump manufacturer over the many decades it has been in business. Their NIBE F2040 comes with a 7 year warranty, which should give even the most nervous of customers peace of mind.
Cost
Grant offer a good choice of heat pumps and the Grant Aerona3 R32 is great value for money. It's price tag is only £5,400 but it offers good efficiency and has a maximum power output of 17kW, which keeps it offering decent performance down to temperatures as low as -20°C.
Cold temperatures
If you live in a cold part of the world, having a heat pump that will perform even during a harsh winter will be important. LG's Thermia V R32 Monobloc offers good performance at temperatures down to minus 25 degrees Celsius.
Best air source heat pump overall
As mentioned above, the best air source heat pump is a matter for you to decide along with your professional heat pump adviser, taking account of your specific circumstances and needs. However, if you were to push me to choose which brand I would go for, I would have to sit on the fence slightly.
For me, Nibe has always been the first heat pump manufacturer brand that I think of when someone mentions premium quality. On the other hand, I would be foolish to ignore the results of the poll I conducted, which take account of the views and experience of many experts.
I would, therefore, have to say that both Nibe and Vaillant offer high quality heat pumps that you should consider putting on your shortlist.