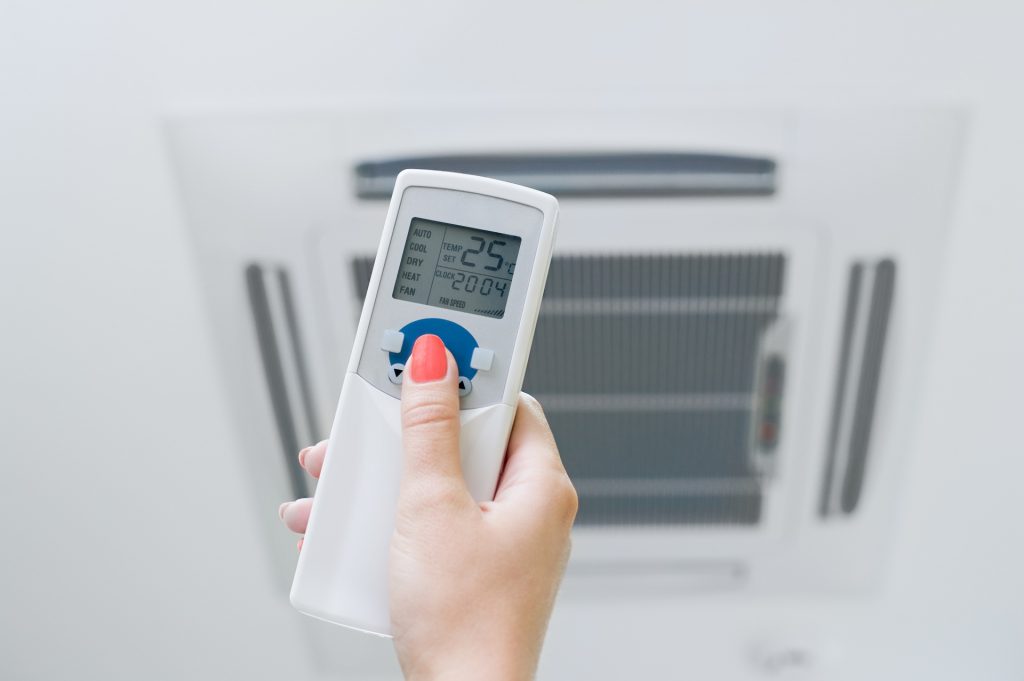 Air to air heat pumps are probably the most straightforward type of heat pump and the easiest to understand. They take heat from outside a building, which is absorbed via the outdoor unit, and transfer it to the inside of a building. That's it!
An air to air heat pump is basically an air conditioning unit running in reverse. Of course, its operation is underpinned by various scientific principles and modern units are precision engineered to maximise efficiency, performance and longevity. But at its heart it employs the same basic technology as an air conditioning unit or the humble fridge.
Air to air heat pump – how does it work?
Heat pumps are classed as a renewable form of energy. This is because they move heat from one place to another, rather than generating heat directly in the way an electrical resistance heater does.
Because of the way heat pumps move heat energy rather than generate heat directly, they are much more efficient than electrical resistance heaters. An electrical resistance heater heats up when electricity is passed through the heating element. However, a heat pump makes use of the refrigeration cycle to absorb heat into a refrigerant fluid as it passes through its outdoor unit. It is then compressed in the heat pump's compressor before passing through the evaporator where it  releases heat, which is then available for heating the home.
In the case of an air to air heat pump, the heat is simply blown into the home using a fan, a little bit like a hair dryer – but a lot less noisy!
Air to air heat pumps (UK)
The UK government signed up to an obligation under the European Union's renewable energy directive to generate far more of its electricity needs via renewable sources.
The bar has been set very high with an overall target of 15% of total energy consumption coming from renewable sources by 2020 with further moves in that direction to be made beyond that date.
The target was further broken down across different sectors such that 30% of the energy used in the electricity sector should come from renewables and 12% in the heat sector. The target for the transport sector was set at 10% renewables and there has been significant progress made in that direction.
Transport is an interesting one, because the appeal of the electric vehicle has grown considerably in recent years and I wouldn't be surprised if targets are exceeded as a result. Particularly with the aspirational status of Tesla vehicles and the rising cost of petrol and diesel driving people into electric vehicles in order to minimise their transportation costs. But I digress.
The government is committed to achieving the 12% (and beyond) renewables in the heat sector, which they hope to achieve in large part through a massive roll out of heat pumps. the goal is to be installing 600,000 heat pumps per year by 2028 – no small feat. This is doable but requires significant investment in skills and incentives to encourage people to sign up to these new systems.
What this means for you is that there may be government money available to reduce the costs you will incur when you choose to install a heat pump.
The UK government in England and Wales have announced incentives (see video below). Hopefully this will prompt similar incentives here in Scotland as well.
What are the pros and cons of air to air heat pump systems?
Given the push that heat pumps are receiving from the government at the moment, you would be forgiven for thinking they are the answer to all your heating needs. Whilst heat pumps can be an excellent choice, they are not necessarily the perfect solution in all circumstances.
They are by far the most popular type of heat pump though, with air source heat pumps making up 87% of the market in the UK.
Let's take a close look at the advantages and disadvantages of air to air heat pumps.
Advantages
Air to air heat pumps typically have low installation costs.
They have a low carbon footprint and are therefore an environmentally friendly way to heat your house.
A low carbon footprint also translates to low running costs, which will save you money on an ongoing basis.
Because air to air heat pumps qualify as renewable forms of heating, you could be eligible for government grants and incentives such as the renewable heat incentive (RHI). This could further reduce your costs.
Depending on the model, air to air heat pumps can be installed in such a way that they provide heating and cooling, ideal for both summer and winter.
They can work in very low temperatures, down to as low as minus 20 degrees Celsius.
The installation process for air to air heat pumps is much more straight forward than, for example, a ground source heat pump. This is because there is no requirement to drill a borehole or dig trenches for the ground loop as is needed for ground source heating.
Maintenance costs are low, with servicing required only once per year.
Long life span – with proper maintenance an air to air heat pump can last for up to 20 years or more.
No fuel storage – because heat pumps run on electricity, there is no need to keep an ugly gas or oil tank in your garden, which can be a bit of an eyesore and a potential hazard.
Disadvantages
Lower operating temperatures than traditional heating systems – because heat pumps operate at lower temperatures than traditional fossil fuel heating systems, you might need larger radiators or even have to install under floor heating. In the case of air to air heat pump systems, you won't be using radiators or underfloor heating but it's worth remembering that you won't have a nice hot radiator to lean against on those cold winter morning.
Insulation – your home needs to be highly insulated for heat pumps to operate effectively. You could argue that this is not a disadvantage because extra insulation will always save you money in the long run so is rarely a bad idea.
Lower efficiency in very cold conditions – provided your system is properly designed and installed, this needn't be a problem, but make sure you get proper advice to avoid disappointment later.
Air to air heat pump cost UK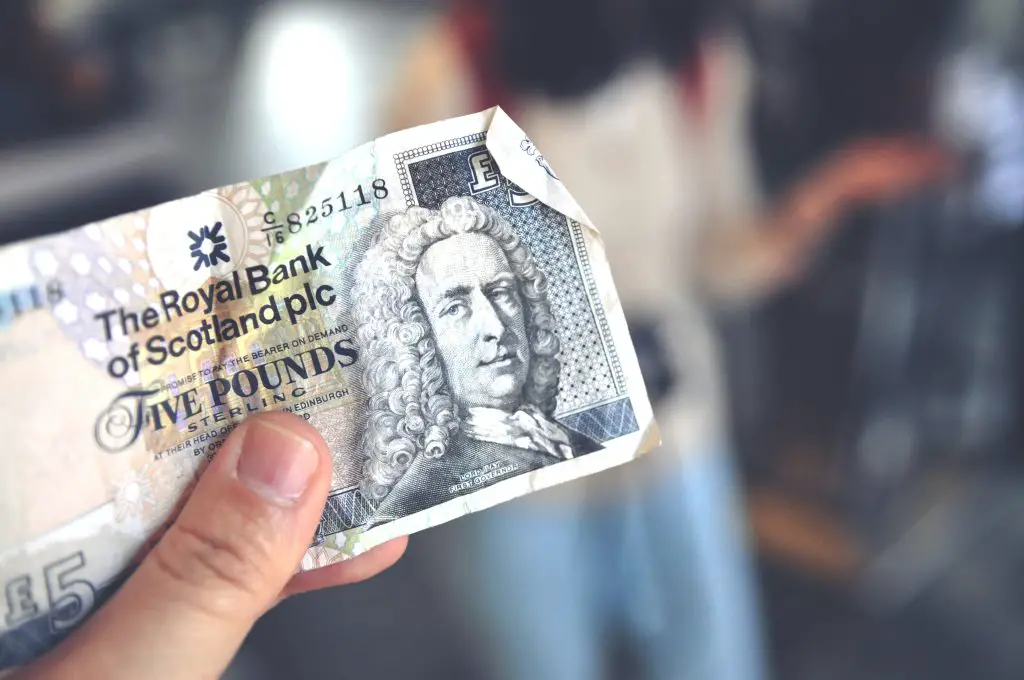 It's a good idea to have an understanding of the likely cost of a heat pump system before reaching a decision about whether it's for you are not.
There are two elements to the costs that need to be considered. The first is installation cost which is obviously payable upfront and can be quite significant. The second is the cost of running the system, which can be a lot cheaper than fossil fuel alternatives, particularly if you are eligible for government incentive payments.
Installation costs
Typical heat pump installation costs in the UK range between £1,500 and £3,000. The lower end of this range is what you could expect to pay for a single split system of about 500 kW. If you were to install a VRF (variable Refrigerant Flow) system that would be up towards the £3000 mark. These costs don't include the price of the heat pump unit itself.
Costs can go much higher if your project more ambitious, with the supply and fitting of an air source heat pump potentially costing between five and £10,000, possibly more than that if your requirements warrant significant work.
Running costs
Running costs again fall into two categories: maintenance and the cost of electricity to power the unit.
Maintenance costs can vary from area to area, however, they are unlikely to be less than £70 per year and are much more likely to be around the £250 per year mark.
The running costs of an air source heat pump will vary dramatically according to the size of the property being heated and the current cost of electricity. You can't avoid hearing in the news about the surging price of electricity thanks to the energy crisis, so there is a lot of uncertainty around the future cost of electricity at the moment.
There is of course the option to take advantage of economy seven electricity and other low-cost tariffs, which can bring down running costs considerably. A reasonable estimate for the running costs of an air source heat pump might be around 4.7p per kilowatt hour. This is far cheaper than the 9 to 16p per kilowatt hour you would expect to pay with standard electric heaters.
Summary
We've learned that an air to air heat pump is basically an air conditioning unit running in reverse.
We also covered the fact that government incentives and targets are making the move to heat pumps seem almost inevitable.
Air source heat pumps are an environmentally friendly alternative to fossil fuel boilers and can be installed and operated at reasonable cost.
Provided your home is well insulated and you don't live in the Arctic Circle, you should be well served by one of these units.