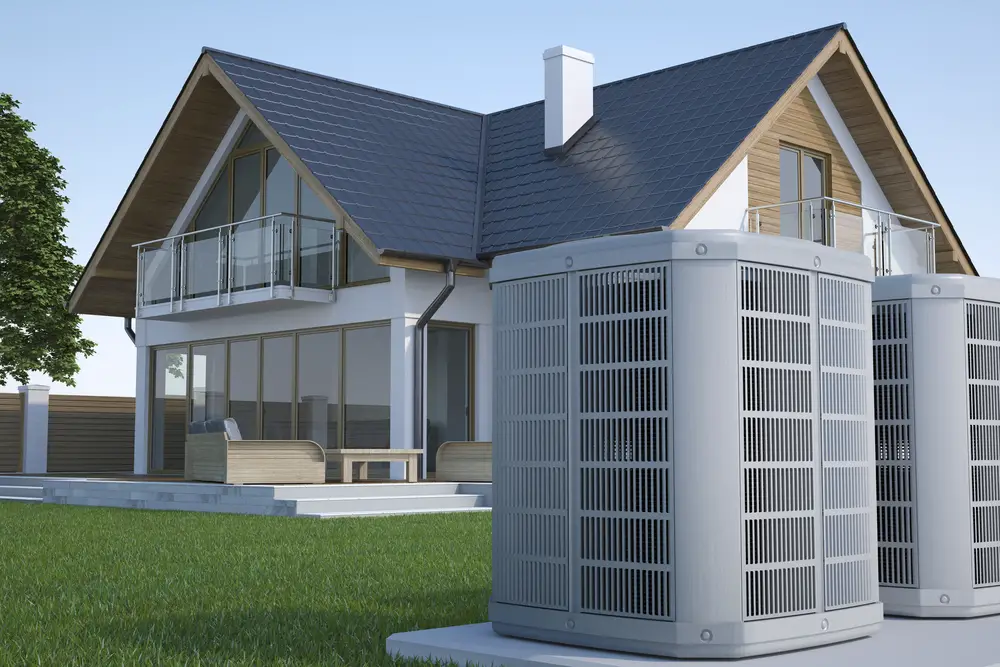 All the recent hype in the media about heat pumps might have caused you to wonder, "are there any air source heat pump installers near me?"
I thought exactly the same thing after the announcement of the extension to the renewable heat incentive, which now runs out of the end of March 2022. If you look at the trending online searches in the popular search engines, you will see the many other people have been looking for this information online.
However, the answer is clearly not the same for everyone. An air source heat pump installer near me might not be near you, and an air source heat pump installer near you could be miles away from me!
Let's not waste any more time stating the bleeding obvious and take a look at how we might narrow down our search should be inclined to find air source heat pump installers nearby.
How to find air source heat pump installers near me
There are multiple ways to find heat pump installers and everyone will have their favourite approach. Let's take a look at a few of your options.
You can find heat pump installers on this website
The most obvious way to find a heat pump installer is to take a look at our online directory, which lists heat pump installers of all types who, at the time we created it, offered heat pump installation services in Scotland. Also, at the time of creation, the installers listed in this directory were accredited by MCS, who run a nationally recognised quality assurance accreditation scheme.
You can use word-of-mouth
Normally quite a reliable way of finding good tradesmen, asking friends and family to recommend firms that they have had good experiences within the past, should get you a decent shortlist.
This is one of my favourite approaches because tradesmen recommended by people I know have a proven track record of doing good work. This isn't foolproof however, so make sure you ask for recommendations from people who are willing to talk openly about their experiences with heat pump installers.
I have had experience in the past of people I know being unwilling to badmouth a tradesman who has done poor work for them. This can be for different reasons, for example some people might not even realise that the job was done badly, either because they don't know what to expect in a good tradesman, or because the work was done relatively recently and the problems have not shown up yet.
I think sometimes people also are reticent to share bad experiences because they think this would reflect badly on them. They might feel sharing information about poorly carried out work shows them up as having bad judgement. In some cases there might be about to sell their house and would rather gloss over any potential problems working in the boiler room.
So, do make sure that whoever you ask for a recommendation gives accurate and honest advice.
You can use the Yellow Pages
Does anybody use the actual Yellow Pages any more? There is an online version these days, which I think most people now use. I tend not to use the Yellow Pages myself if I can avoid it.
The reason for this is that anybody can appear in the Yellow Pages (I think they have rebranded as yell.com these days) provided they pay the advertising fee. There are reviews listed on yell.com but when I checked for heat pump installers on their website, it seems that every single one of them had a five-star review. Either everybody listed there was top notch, which is possible, or there's something odd going on.
Anyway, provided you do your homework and are careful to interview potential contractors carefully, yell.com is a good place to find potential firms.
You could use an online recommendation website such as ratedpeople.com
Rated people seem to take a more hands-on approach to curating the marketplace they have created. People who hire tradesman through the website are encouraged to leave a review and each tradesman has a profile, which provides more information about them.
I think this is quite a good middle ground between the certification led approach MCS take, and the more laissez-faire approach of yell.com.
Certainly the testimonials listed on the website seem to point to a great user experience. I've never actually used rated people myself but I would certainly consider doing so.
Air source heat pump installers near me
So where are you? Let's take a look at a few firms who may or may not be near you.
Air source heat pump installers in Glasgow
In no particular order, a few firms who provide this service in Glasgow are as follows.
Air source heat pump installers in Edinburgh
You are spoiled for choice for heat pump installers in Edinburgh. Some of your potential options are listed below.
Air source heat pump installers in Perth
The last city to be featured in this article, Perth has a proud industrial heritage and is an innovative city, which has taken to heat pumps with vigour. A few installers to choose from a listed below.
What to do next
Once you have decided which way to go about finding an air source heat pump installer near you, I would recommend reading our article which goes into a bit more detail on some of the checks you should make and questions you can ask before hiring a contractor to do work for you.