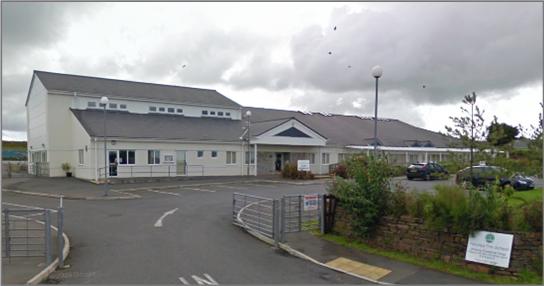 A specialist firm of heat pump installers were asked to tender for the design and installation of a ground source heat pump system to replace an existing system installed by the market leaders in commercial heat pumps at the time, Earth Energy.
Due to the unknown design and location of the existing borehole array, just replacing the heat pumps like for like was not an option. After conducting a thermal response test on the ground array and careful consideration they came up with not only a design that could utilise the existing boreholes but also provide the total buildings heating load and, importantly, do this within budget.
To backup the design and ensure the boreholes could meet the extraction rates for the heat pump, they conducted a thermal response test on the system. This allowed them to accurately select a ground source heat pump that could operate within the design tolerances. The data collected also highlighted that a second heat pump would be required to meet the buildings heating load. Due to the geographical location and concerns with drilling new boreholes where existing probes are buried, they proposed a cascade controlled system with an air source heat pump.
Using the latest Danfoss Thermia commercial range of ground and air heat pumps they are able to combine the 2 technologies through a Network controlled manager the Danfoss Solution Controller (DSC). The system has been designed to be optimised under part load conditions meaning the DSC will sequence the order and starting of the 2 heat pumps depending on ambient air temperature and the building's heating load.